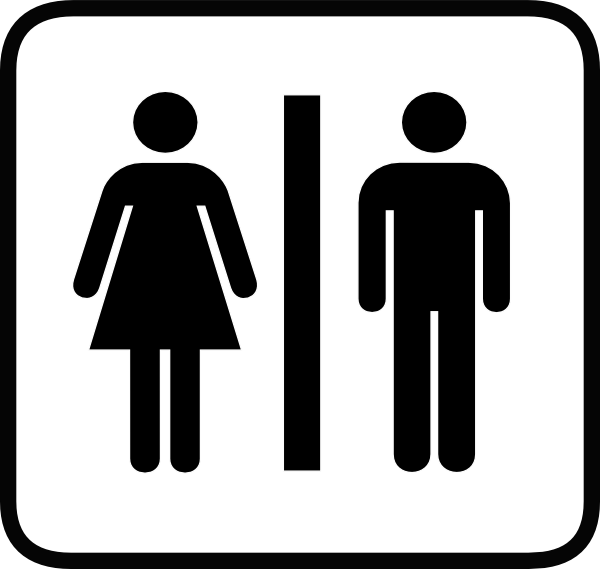 Flat Design in PowerPoint – Trend or Revolution
I often look to web graphic design trends for inspiration in presentation design.
Flat design has taken the web design world by storm for several years. It's so pervasive in web design that I hesitate to call it a trend. That said, I welcome this simple design approach that uses flat shapes and icons that can be created with rectangles, circles, triangles and other shapes without busy shadows and gradients. I believe it's use in presentations borders on revolutionary.
Rooted in two fundamentals of design, simplicity and readability, I welcome this style to the world of PowerPoint design where it is imperative that we tell our message effectively. Here are the main reasons I think flat design was made for PowerPoint.
1. Flat design is universal and easy to recognize. Can you remember a time when public restrooms were identified with anything but these symbols?
When thinking in terms of slide design, easy to recognize graphics that are universally understood will go a long way in supporting the presenter (instead of forcing the audience to gaze at the slide in bewilderment)
2. Just like flat design lends simplicity to web design, it allows for a cleaner layout on your slides – without shadows and 3D elements you'll find more white space and organization on your slide. This design style drives a minimalist approach with typography, white space and color.
3. Flat design is fairly easy to create using native PowerPoint tools. The top image below (yellow shapes) shows how basic PowerPoint shapes were used to create the next (blue) graphic.
While flat design may be a trend in the web design world, I find it a revolutionary approach to presentation design. The tenants of simplicity that this style brings to presentations could be responsible for eliminating death by PowerPoint. I hope it stays around.